October 10, 2006
Online Software Upgrades
4Images Gallery, AccountLab Plus, more... upgraded.
Learn more

August 3, 2006
Online Software Upgrades
AccountLab Plus, Coppermine Photo Gallery, Crafty Syntax Live Help, Drupal, Gallery, Geeklog, Moodle, Nucleus, phpBB2, phpCOIN, TYPO3, Xoops, Viper Guestbook upgraded.
Learn more

July 2, 2006
Online Software Upgrades
AccountLab Plus, Joomla, Mambo, Open Source, more... upgraded.
Learn more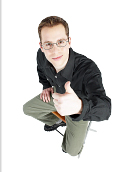 Your success is our success, it truly is that simple.
You matter to us, and it is our goal to help you to succeed in any way we can.
Our Hosting Coaches get to know you and your website. We will gladly help transfer your existing site to us, setup a new domain, provide consultations, whatever you need to help you succeed.